Gradient 200g – Fingering
56,00€
Un délai de 3 semaines est nécessaire pour la préparation des commandes en "Backorder"
Les pelotes sont bobinées aléatoirement avec la couleur foncée ou claire à l'extérieur, cela ne change pas le dégradé, il vous suffit de commencer soit par le milieu de la pelote soit par l'extérieur pour débuter votre projet dans la couleur voulue, ou bien de rebobiner la pelote dans l'autre sens si vous préférez.
3 weeks are necessary for orders placed in "Backorder"
The yarn balls are randomly with the dark or light color outside, this does not change the gradient effect, you just have to start either the middle of the ball or the outside to start your project in the desired color. You can also rewound the ball in the other way if you prefer. 
Fingering weight
Composition: 75% merino & 25% nylon
Around 850m/200g (2x425m il s'agit de 2 pelotes bobinées à la suite)
Needles/Aiguilles: 3 – 3,5
Hand wash in cold water recommended / Le lavage à la main dans une eau à température ambiante est recommandé
Produits semblables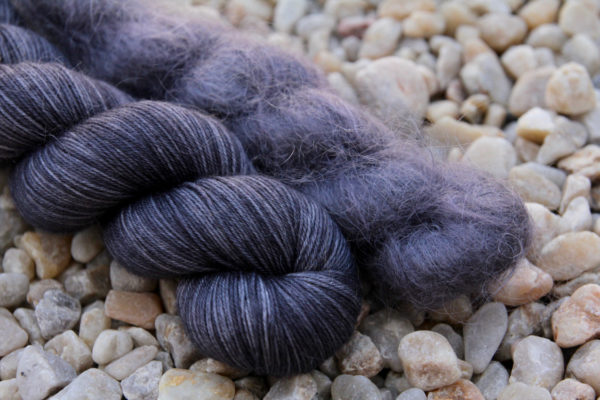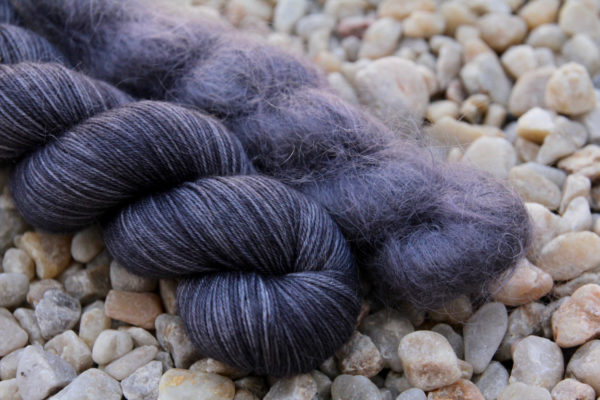 Précommande – Duo Merino Fingering/Mohair&Silk Lace
Précommande – Expédition sous 2 à 3 semaines / Preorder – Shipping in 2 to 3 weeks
Vous pouvez choisir ici votre duo de Merino et Mohair , ce mélange est tricoté ensemble et souvent utilisé pour des patrons de pulls ou gilets très douillets dont voici une liste non-exhaustive:
Madeleine Cardigan de Mlle Pétronille , Love Note de Tin Can Knits, Ranunculus de Knit Cafe Midori, No Frills Sweater de PetiteKnit, Magnolia de Camilla Vad, Secret de Emilie Luis, Rosa Cardigan de Anna Devront, Sur un nuage de Julie Partie, Kerrii de Marie Amelie Designs…
1 écheveau/skein Merino SW Fingering – 23€
100% Merino Superwash
env 400m/100g
+
1 écheveau de Mohair&Soie Lace – 27€
72% Kid Mohair & 28% Soie
env 420m/50g
OU/OR
1 écheveau/skein de Merino Single Fingering – 23€
100% Merino
env 360m/100g
+
1 écheveau/skein de Mohair&Soie Lace – 27€
72% Kid Mohair & 28% Soie
env 420m/100g
Si vous souhaitez commander un duo dans un autre coloris non disponible sur cette page, n'hésitez pas à m'écrire un mail à: lafeefilblog@gmail.com / If you would like to order a color way that is not available here, please email me at: lafeefilblog@gmail.com
Si vous avez besoin d'un métrage de 1200m par exemple, veuillez sélectionner la quantité nécessaire, à savoir "3" ainsi 3 écheveaux de Merino et 3 écheveaux de Mohair seront ajoutés à votre panier soit environ 1200m puisque tricotés en double.
50,00

€
Select options