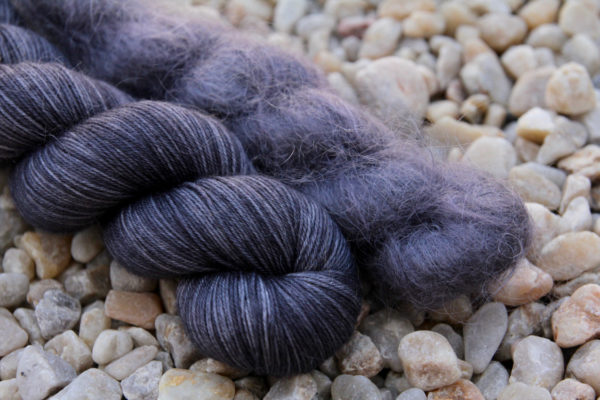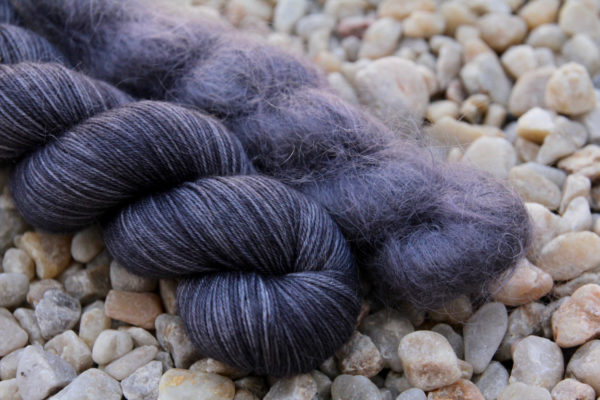 Précommande – Duo Merino Fingering/Mohair&Silk Lace
Précommande – Expédition sous 2 à 3 semaines / Preorder – Shipping in 2 to 3 weeks
Vous pouvez choisir ici votre duo de Merino et Mohair , ce mélange est tricoté ensemble et souvent utilisé pour des patrons de pulls ou gilets très douillets dont voici une liste non-exhaustive:
Madeleine Cardigan de Mlle Pétronille , Love Note de Tin Can Knits, Ranunculus de Knit Cafe Midori, No Frills Sweater de PetiteKnit, Magnolia de Camilla Vad, Secret de Emilie Luis, Rosa Cardigan de Anna Devront, Sur un nuage de Julie Partie, Kerrii de Marie Amelie Designs…
1 écheveau/skein Merino SW Fingering – 23€
100% Merino Superwash
env 400m/100g
+
1 écheveau de Mohair&Soie Lace – 27€
72% Kid Mohair & 28% Soie
env 420m/100g
OU/OR
1 écheveau/skein de Merino Single Fingering – 23€
100% Merino
env 360m/100g
+
1 écheveau/skein de Mohair&Soie Lace – 27€
72% Kid Mohair & 28% Soie
env 420m/100g
Si vous souhaitez commander un duo dans un autre coloris non disponible sur cette page, n'hésitez pas à m'écrire un mail à: lafeefilblog@gmail.com / If you would like to order a color way that is not available here, please email me at: lafeefilblog@gmail.com
Si vous avez besoin d'un métrage de 1200m par exemple, veuillez sélectionner la quantité nécessaire, à savoir "3" ainsi 3 écheveaux de Merino et 3 écheveaux de Mohair seront ajoutés à votre panier soit environ 1200m puisque tricotés en double.
50,00

€
Select options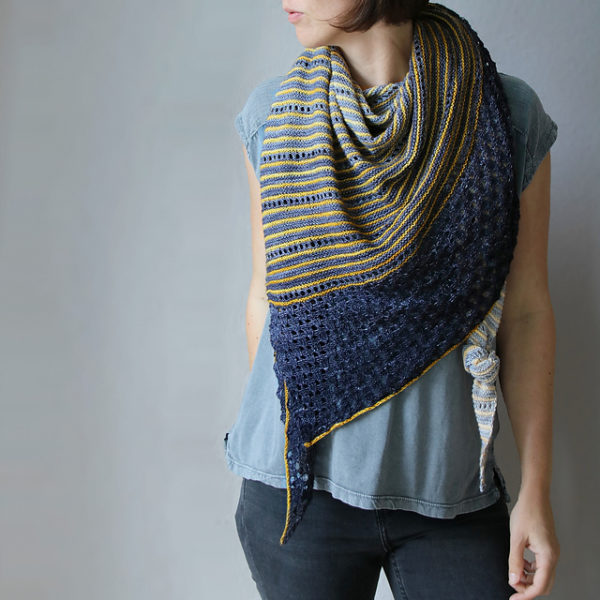 Pre Order – Kit Grellow is a State of Mind by Melanie Berg
Pre order are available to ship between 2 to 3 weeks after order
Grellow is a State of Mind is available in Colorwork Shawls, the new book of Melanie Berg. Please find all info on ordering here. From Oc 7, 2020, on, the pattern will also be available on Ravelry.
Get into a relaxing state of mind with this soothing twocolored asymmetrical triangle shawl.
The simple, repetitive combination of stripes and eyelets is designed to take advantage of the long gradient runs of La Fée Fil's hand-dyed yarns, where one skein starts with a sunny yellow
and ends with dark mustard, and the other runs from pale grey to nearly black.
It's a pleasure to watch the colors fly off your needles while you simply sit back and knit!
A block-color lace border adds interest.
Kit contain 2 gradients balls, one of 200g for the Main color and one of 100g for the contrasting color.
---
Les pré-commandes nécessitent un délai de préparation de 2 à 3 semaines 
Grellow is a State of Mind est disponible dans, Colorwork Shawls, le nouveau livre de Melanie Berg. Toutes les informations pour la commande du livre sont en ligne ICI. Le 7 octobre 2020, le patron sera également disponible seul sur Ravelry.
Entrez dans un état d'esprit de détente avec ce châle triangulaire asymétrique, bicolore et apaisant. La répétition simple et répétitive de rayures et d'oeillets est conçue pour profiter pleinement des longs dégradés des gradients de La Fée Fil.
Les kits contiennent 2 gradients, un de 200g pour la couleur principale et un de 100g pour la couleur contrastante.
---
1 Gradient ball of 200g – 850m/200g (2X425m) – MC
75% Merino SW & 25% Nylon
1 Gradient ball of 100g – 425m/100g – CC
75% Merino SW & 25% Nylon
---
The original pattern is knit with Typhon in MC & Cités d'or in CC 
84,00

€
Select options